We had an impromptu family get-together/party at my in-laws last night. I wanted to whip something up to take along, and I decided on these meatballs. I make them quite often because: 1. my kids love them and 2. they're so darn simple and don't require a pantry-full of ingredients.
Ingredients:
2 pounds ground beef
1 small can of evaporated milk (5 oz)
1 envelope of onion soup mix
1 Tablespoon of Worcestershire sauce
Mix together and shape into meatballs. Brown in the oven at 350 degrees F. for 20 minutes.
For the sauce:
2 c. ketchup
1 c. brown sugar
1 Tbls. Worcestershire sauce
Simmer the meatballs in the sauce for a while so they can soak up the saucy deliciousness. The recipe made about fifty meatballs using my tablespoon scoop.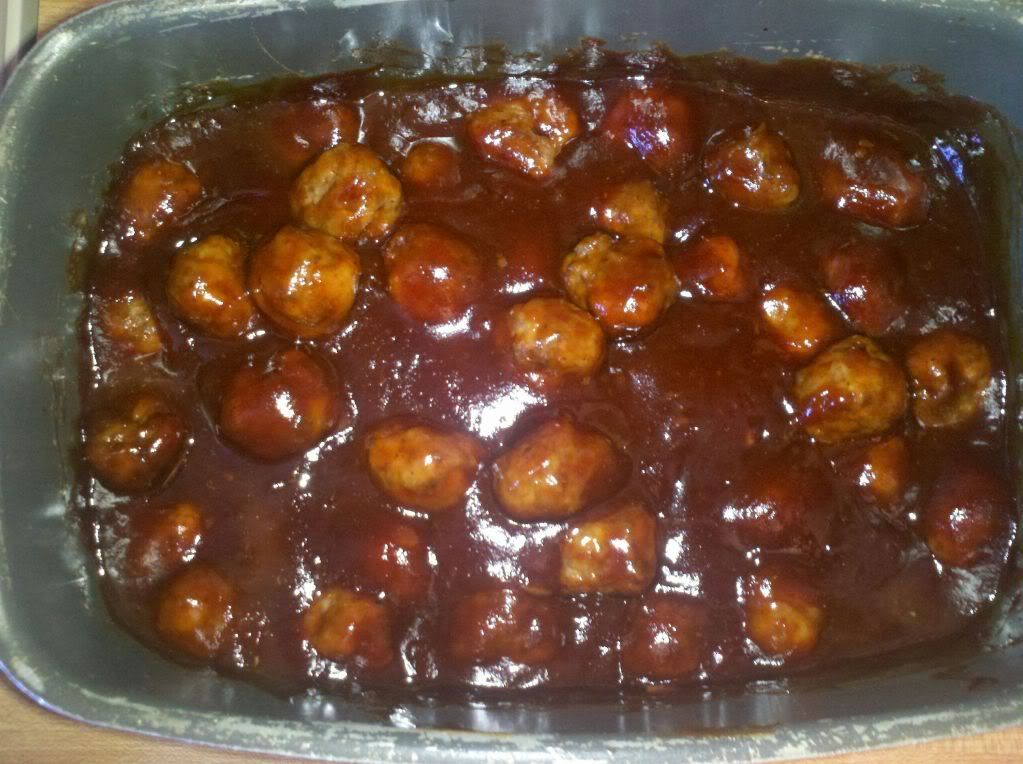 Taking a nice looking photo of meatballs is a little difficult. This is the best I could do. Trust me, they're scrumptious.
Enjoy. Talk to you soon,
Angela
Weekend Cooking

, hosted by Beth Fish Reads, is open to anyone who has any kind of food-related post to share: Book
(novel, nonfiction) reviews, cookbook reviews, movie reviews, recipes,
random thoughts, gadgets, quotations, beer, wine, photographs. If your
post is even vaguely foodie, feel free to grab the button and link up
anytime over the weekend.