Here's
the first installment
.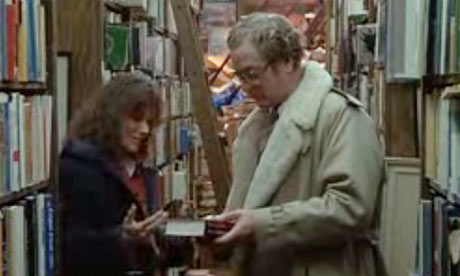 Bookstore scene in Hannah and Her Sisters.


Flourish and Blotts of Harry Potter fame.




Jesse (Ethan Hawke) does a reading in Shakespeare and Company in Paris where Celine (Julie Delpy) is in the audience in the film Before Sunset.
Agata (Licia Maglietta) is a middle-aged bookstore owner being wooed by a married male customer in the film Agata and the Storm (Italian with English subtitles)
Bookstore owner Kris Licas (Lou Taylor Pucci) seeks words of wisdom from reclusive writer Arlen Faber (Jeff Daniels). A back injury leads Arlen to Elizabeth (Lauren Graham, whom I loved in Gilmore Girls) a local chiropractor. All of this happens in the film, The Answer Man.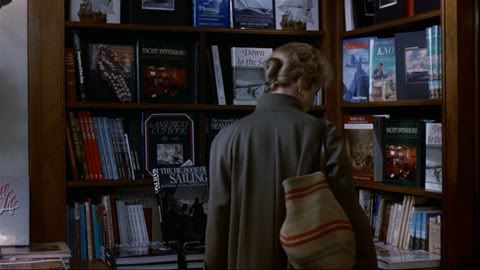 Married New Yorkers, Molly Gilmore (Meryl Streep) and Frank Raftis (Robert DeNiro) meet by chance in Rizzoli Bookstore in the film, Falling in Love.
Rizzoli is an actual store
in New York. Isn't it stunning?
Helen MacFarquhar (Kate Capshaw) is a middle-aged bookseller in The Love Letter. Based on the novel by Cathleen Schine.
After their father dies, two brothers are left to take care of their father's dingy bookstore in Wilbur Wants to Kill Himself.
Enjoy!
Talk to you soon,
Angela